---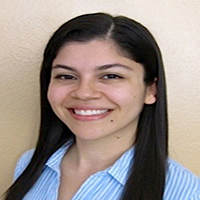 Ruth Sacasa
B.S. c/o 2008
M.D. c/o 2013 Escuela de Medicina San Juan Bautista
I graduated from the Microbiology and Immunology department in 2008 to then start medical school in 2009. While at first I thought I made a mistake in choosing Microbiology as a major, I soon learned how wrong I was. This department in particular from UM taught me two things:
1. It gave me the foundation I needed to do well in Microbiology and Immunology during my second year of medical school and helped establish the basis on how important these areas are in medicine, especially in infectious diseases, which to many students, is one of the more difficult areas once you begin your clinical years and work in the hospital.
2. The department taught me amazing teaching skills which some of the professors and lab TAs have and made me want to share my knowledge to students as well. For that reason, I made the decision after I had graduated from medical school to become a medical school professor for a few years before I began to practice. I want to leave my mark in my medical school and my students as much as the TAs and some of my professors, including Roger Williams and Dr. Arba Ager, gave to me."
---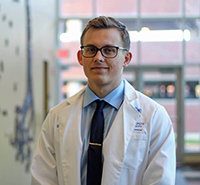 Matt Graca
B.S. c/o 2015
M.D. candidate c/o 2019 Saint Louis University School of Medicine
"The Microbiology and Immunology Department at the University of Miami allowed me to fulfill my dream of attending and succeeding in medical school by providing me with a solid foundation in its subject material, covered by many knowledgeable professors and hands-on research experience. Roger William's advising and guidance was always very timely, caring, and helpful."
---
Haley Pritchard
B.S. c/o 2007
M.S. c/o
M.D. c/o 2015
I graduated from the University of Miami in 2007 with my B.S. in Microbiology and Immunology. The skills I learned in my undergraduate studies helped me obtain a position as a quality control microbiologist after graduation. In addition to leaving me with a fascination with microbes, the passion I saw in the Microbiology and Immunology faculty inspired me to pursue a career in medicine, so I left my job after a year to go to medical school. Not only am I now a physician, but I am also going to start a fellowship for further training in Infectious Disease in the summer of 2016. I am grateful for having had the opportunity to discover my passion for medicine and microbes at the University of Miami!"
---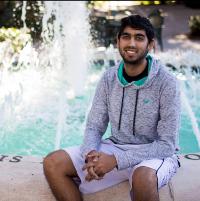 Yash Soni
B.S. candidate c/o 2017
‌‌"The Microbiology and Immunology major is a great major because the classes are extremely interesting such as Microbiology lab where you get hands-on experience with bacteria and actual research techniques in a safe environment. The department is also very well run with Diana and Roger really wanting you to succeed and go on to have a successful career. I definitely would not have preferred a different major!" 
---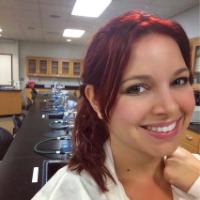 Elena M. Cortizas
B.S. c/o 2008
M.S. c/o 2010 Adjunct Professor of Microbiology and Immunology Miami-Dade College
‌"Becoming a Microbiologist was a dream of mine since the age of 11. When I joined the Undergraduate Microbiology and Immunology program at UM, I was rather eager to learn and to immerse myself in the advanced courses, labs, and research projects. The more I learned, the more I fell in love with my career. I couldn't have asked for a better group of professors and classmates and no greater advisors than Dr. Diana Lopez and Roger Williams. Together they guided me and inspired me to nurture not only my passion for science, but also a new-found vocation for teaching that I had the opportunity to pursue as a Microbiology lab TA. Presently, as an Adjunct Professor of Microbiology at Miami-Dade College, I get to apply the incredible knowledge and experience I acquired in the program and I am immensely grateful for that."
---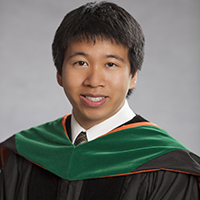 Melvin La
B.S. c/o 2010
M.D. c/o 2014 University of Miami Miller School of Medicine
Anesthesiology Resident, NewYork-Presbyterian Hospital
Weill Cornell Medical Center
"In my four years as an undergraduate at UM, nowhere did I find a more supportive learning environment than at the Department of Microbiology and Immunology. The faculty and staff have a genuine interest in teaching and a true passion for working with students. The entire curriculum and advising system is designed to help you succeed. I couldn't have chosen a better major."
---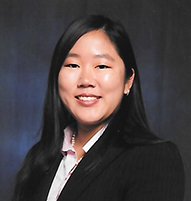 Joey Lee
B.S. H.S. c/o 2013
PharmD Candidate c/o 2017 University of Kentucky College of Pharmacy
"After taking the Intro to Microbiology and Immunology course my sophomore year, I decided to switch into the major. It was one of the best decisions I ever made. The faculty and staff were warm and approachable people who always had the students' best interest in mind. Even though I had some issues with my primary college, the advisors in the department of Microbiology and Immunology made it possible to pursue my goals. The professors are passionate about their field and genuinely interested in sharing their knowledge with the undergraduate students. To this day, I still have an interest in infectious disease and plan to focus in that area."
---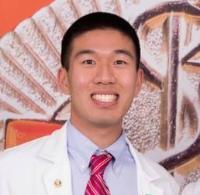 Raymond La
B.S. c/o 2015
M.D. candidate c/o 2019 University of Miami Miller School of Medicine
"There are so many great things to say about the University of Miami Undergraduate Microbiology and Immunology program. It has prepared me for life after college, where I am currently in medical school. The program provides the best academic challenges, with its various course offerings, and extracurricularly, with its numerous opportunities for conducting research with a faculty mentor. Another plus is its excellent and down to earth advising. I without a doubt enjoyed and benefited from this program!"
---
David Lin
B.S. candidate c/o 2018
‌"The Microbiology and Immunology Undergraduate Department has allowed me to receive exceptional lectures from faculty from the medical school as well as allowed me to receive hands on experience in the introductory lab class.  In addition, the program has a strong support system for its students; I know that if I ever need any help, I can go find Roger and he will have a solution for me.  Lastly, I know that the material presented to me in this program will provide a strong foundation and preparation for medical school."
---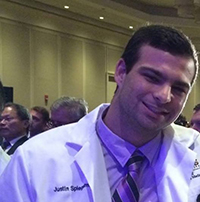 Justin Spiegelman
B.S. c/o 2015
D.M.D candidate c/o 2019 Tufts University School of Dental Medicine
‌"Switching into the Microbiology and Immunology department at UM was one of the best decisions I made throughout my undergraduate career.  The professors were all very engaging, knowledgeable, and passionate about their research and the entire field in general.  The introductory lab was very involved and exciting and was such a great experience!  The professors and staff truly want all of the students to succeed.  I joined the major in the summer before my Junior year, and they helped me organize a plan to complete the major in 2 years.  I couldn't be more grateful for the opportunity!  The courses are all great and entire program is very well put together.  The abundance of incredible research opportunities, which provide credits towards the major, is just one more reason the major is so great!  I would recommend it to anyone who is interested in pursuing a major in the life sciences." 
---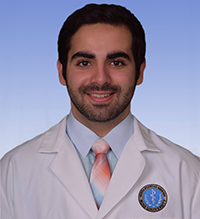 Adrian Lugo
B.S. c/o 2013
M.D. candidate c/o 2018 Ross University School of Medicine
‌"I chose the Microbiology and Immunology major because I have always been interested in the sciences and wanted to pursue a career in medicine.  Not only are the professors knowledgeable, but they are also leading pioneers in their respective fields. The advisors will guide you throughout the semesters and provide you with options that can work around individual schedules.  I am now at Ross University School of Medicine, and during my first 2 years of graduate school, I came to appreciate how much more prepared I was in these disciplines compared to those who had completed other science majors.  Choosing this major jump-starts your professional career and will give you a solid foundation on material you learn in future graduate studies.  If you are thinking about pursuing a career in the hard sciences, choosing this major is the first step in the right direction."
---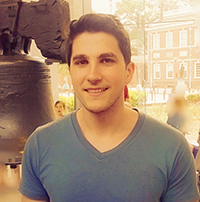 Sam Shabtaie
B.S. c/o 2013
M.D. candidate c/o 2017 University of Miami Miller School of Medicine
‌"Through being a Microbiology and Immunology major numerous experiences were fostered that propelled me into my career in medicine.  Roger and Dr. Lopez are two of the most supporting people, willing to listen to your specific needs.  Personally, I was able to benefit from not only a stellar educational experience but also take advantage of diverse opportunities related to the field.  I was elected to the executive board for the Microbiology & Immunology Club, served as a teaching assistant for the microbiology lab and got connected to research in autoimmunity.  Today, as a 3rd year medical student my strong background allows me to have the confidence to address the subject matter unparalleled to some of my colleagues."
---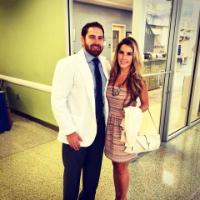 Andres Martinez
B.S. c/o 2013
D.O. candidate c/o 2018 Nova Southeastern University College of Osteopathic Medicine
‌"I am currently a second year Medical Student at Nova Southeastern College of Osteopathic Medicine in Fort Lauderdale.  I was an Microbiology and Immunology major because I thought out of all the majors I could chose from this one would give me an advantage when I reached my ultimate goal of medical school.  Microbiology and Immunology seemed to be the best option and it turned out to be the best decision.  The courses and faculty were top notch and believe me when I say it helped me out tremendously.  Microbiology and Immunology was one class I did not have to worry about in medical school thanks to the great professors and awesome counselors at UM.  I owe a great deal of gratitude to both Dr. Lopez and Mr. Roger Williams.  Thank you again."
---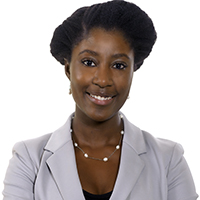 Terra Noel
B.S. c/o 2013
M.S. candidate c/o 2018 Harvard Extension School in Bioengineering & Nanotechnology
‌"I am currently working full-time as a Research Associate in the field of Immunotherapies in both Cancer and infectious diseases. In my second year and University of Miami, I made the decision to change my major from Biology to Microbiology and Immunology. This slight shift in the biological sciences changed my life and outlook on the science field as a whole. As I was considering going into medical school, this program opened so many avenues that I only had a vague understanding of before. During my studies in the field of bioengineering and nanotechnology; I look back to my time at UM and am amazed at the caliber of education we received as undergraduate students in such a ground breaking field in science today. The faculty not only gave me the foundation to build a career in Biological research, but taught me to continuously be inquisitive, strengthen my familiarity with the field, challenge theories and give back to the scientific community with and innovative perspective. The knowledge that professors and advisors such as Dr. Lopez, Dr. Ager, Dr. Schesser, and Mr. Roger Williams, were able to impart to me made all the difference in the career path I've chosen. "
---
Mike Riesa
B.S. c/o 2008
Degree
"I was a micro major then and now I'm an attending physician living in Philadelphia. The professors and advisors of the micro dept are the best on campus and will help and work with you to accomplish your goals. I wouldn't be where I am today without my degree from Miami's Microbiology & Immunology dept. Go Canes!"
---
Brie Anne Hook
B.S. c/o 2006
Degree
"Everyone in the dept was amazingly helpful during my time there! Worked as a microbiologist in pharmaceutical manufacturing straight out of college, then compliance at Actavis. Currently in QA at Catalent Pharma Solutions. The UM Micro group definitely got me where I needed to be and I love my field!"
---
Adam Gordon
B.S. c/o 2012
M.D. candidate c/o 2018
"I was a micro major and LOVED the support and guidance from all the professors and advisors. They really care and sit down with you to help devise a plan that will help achieve your career goals. I am currently a second year medical student at NYMC in Valhalla New York. Definitely wouldn't be where I am without the Micro department at UM."
---
Audrey Medina
B.S. c/o 2012
Degree
"I was a micro major and feel like it was the best fit for me! The fact that there weren't many of us made it easy to foster a relationship with the advisors and faculty. I'm a clinical researcher for UM investigating the immuno modulatory effects of stem cells used in different cardiovascular clinical trials ongoing at UM/Jackson"
---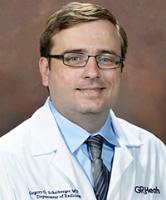 Gregory Schaiberger
B.S. c/o 2008
M.D. University of Miami Miller School of Medicine
‌"My father founded the UM Microbiology Undergrad program and Microbiology club. I was also UM Class of 2008 and did a microbiology major. Regardless, I cannot imagine not having Roger or Diana as my advisers during my time at UM. They were important to my growth academically and as a person. The major prepared me for a significant component of Medical School. I graduated from Miller School of Medicine in 2013. Currently I am a radiology resident at MCG and am going to do my fellowship in pediatric radiology at Nickalus Childrens Hospital in 2018. Needless to say, I am fortunate to have known Roger and Diana the way I have."
---

‌Natassja Gangeri
B.S. c/o 2008
D.O. c/o 2013 Nova Southeastern University: College of Osteopathic Medicine

IM Residency completed in 2016 and now working as an Internal Medicine Physician at Mount Sinai Medical Center in Miami Beach, FL.
‌"I graduated magna cum laude from the University of Miami in 2008 with a major in Microbiology and Immunology. It was the best decision of my life as it not only prepared me for medical school but also gave me a work family I never dreamed I would have. With help from Roger Williams and Dr. Diana Lopez, I was able to succeed and make my dreams a reality. They were always available for all my questions and concerns, something that is hard to come by with the larger programs at the university. The program was amazing at preparing me for my medical school classes for Microbiology and Immunology and then during clinicals for Infectious Disease. I felt like I definitely had an advantage over my colleagues that majored in Biology because of the training I received from the micro department both in the classroom and in the laboratory. They also have many opportunities for research with the same professors that teach you in the classroom. I was able to work with Dr. Lisa Plano in her lab with projects involving S.aureus. One of my closest friends graduated from the program as well. After 4 years of undergraduate studies, you honestly feel like Roger, your microbiology/immunology professors, and classmates are all family."
---

‌Amritanshu (Ashu) Joshi
B.S. c/o 2014
M.P.H c/o 2017 Johns Hopkins Bloomberg School of Public Health

IM Residency completed in 2016 and now working as an Internal Medicine Physician at Mount Sinai Medical Center in Miami Beach, FL.
‌"Coming to Miami, I knew I wanted to surround myself with biology; but it was only through the Microbiology and Immunology Department that I was able to rediscover my passion in science. Whether it was taking amazing classes taught by the esteemed Miller faculty or receiving the best academic and career advice from both Roger and Dr. Lopez, I was able to properly prepare myself for my future. It is by far the best major that any student interested in the sciences can have at the university, as you won't find a more perfect blend of fascinating course material, extracurricular opportunities, real-world applicability, and pure enjoyment in both the classroom and laboratory. Also, if you're lucky enough you can secure one of the best jobs (if not the best job) on campus in being a laboratory teaching assistant for the intro lab classes! I'm so confident that the education I received through getting my degree in microbiology and immunology at the U will help in every facet of my career."
---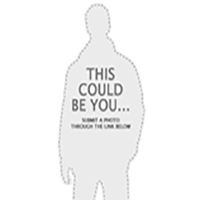 Your Name
B.S. c/o XXXX
Current Position/Institution and Degrees earned/Dates
‌Would you like to appear in this list of well respected individuals? Please send us your testimonial and be sure to include a picture of yourself! You'll be helping to inspire future scientists. If you really want to give back to your alma mater, include contact information so that our current students have potential opportunities for internships, shadowing experiences and other important activities to help them succeed in the paths you have done so well in pursuing.
Send to riwill@miami.edu we'd love to hear from you!!